Are you ready for endless adventures in Mallorca?
Still looking for a reason to choose Sea-Doo? Here's one of many: industry leading technology. Riding a Sea-Doo puts you behind the handlebars of the most cutting-edge innovations on water, every single ride. New for 2024 are the redesigned and supercharged 325-HP Rotax engines for the RXP-X and RXT-X giving you record-shattering performance.
As the most established watersports company in Mallorca, Nauti-Parts we are here to help you in all aspects of owning your SeaDoo! Nauti-Parts – where the fun starts!!!
Rec Lite
Light, playful Rec Lite personal watercraft provide a highly affordable way to start living the Sea-Doo Life in a fun, easy-to-own package.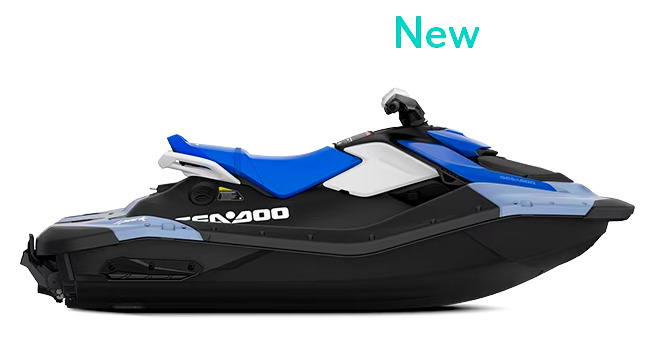 SeaDoo Spark
Fun to ride and easy to tow with most sedans, the Spark is designed to maximise your summer fun on the water.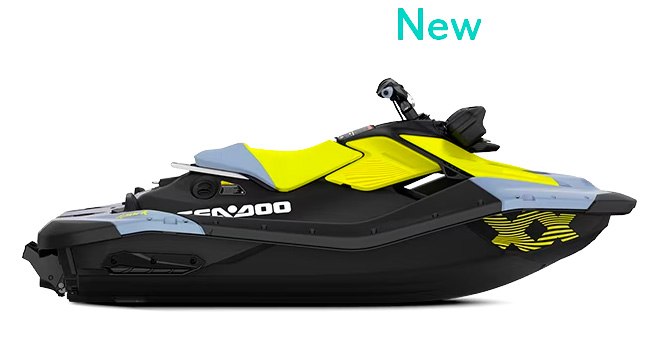 SeaDoo Spark Trixx
The one-of-a-kind Spark Trixx™ makes pulling off tricks so easy and so much fun, you'll never want the day to end.
Recreation
Versatile and efficient PWCs, highly adaptable to any adventure. The perfect way for the whole crew to enjoy a variety of on-water entertainment. Lots of storage and easily accessorized for tow sports and all-day fun.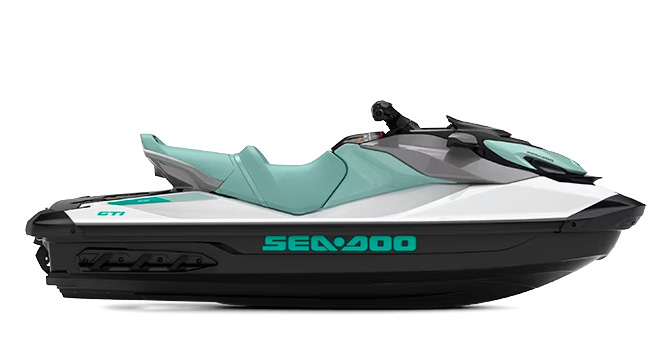 SeaDoo GTI
The GTI platform boasts versatile capababilities that expands your horizons on the water. Whether your day consists of spirited riding, tow sports, fishing or just cruising, the GTI always ensures your experience is spectacular.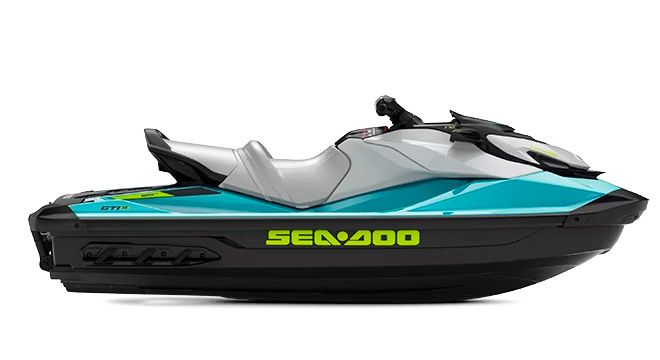 SeaDoo GTI SE
The GTI SE amps up the adventure with more convenience, more comfort and a sound system that take family fun on the water to new places.
Touring
Broaden your horizons. Sea-Doo Touring personal watercraft offer industry-leading stability paired with well-appointed comfort and convenience. It's your ultimate all-day adventure cruiser for 2-3 riders.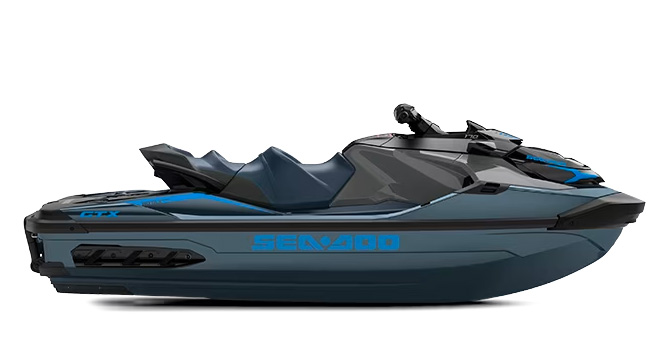 SeaDoo GTX
One look at the GTX and you'll know it's built to be more than a ride. The perfect blend of comfort, performance and just the right swagger, it's hard to find a reason for the ride to end.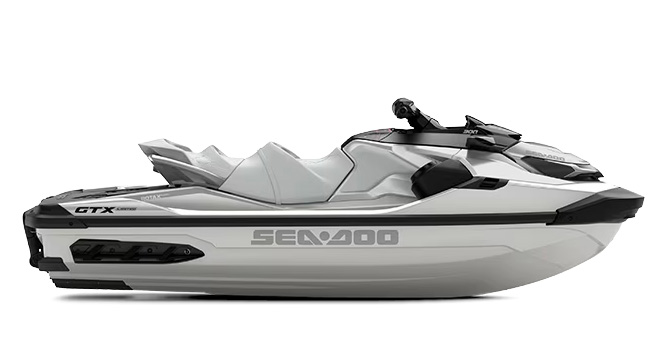 SeaDoo GTX Ltd
Ride supreme with the comfort, convenience and performance of the GTX Limited. It's the platinum standard for luxury with power to match.
Performance
Find race-inspired features for dominating the buoy course and advanced technology and convenience for off-shore exploring. Each Performance model offers dynamic Rotax engine options to add an extra dose of adrenaline.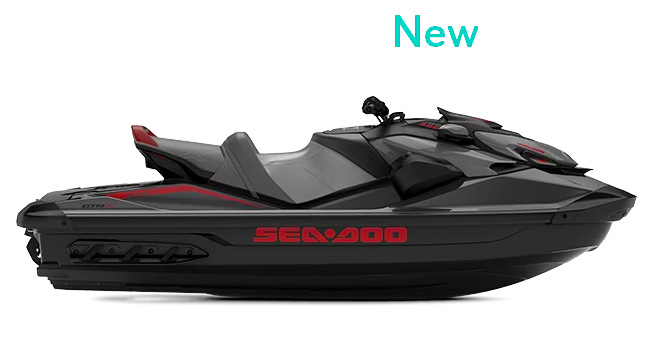 SeaDoo GTR
Inspiring power at an affordable price. The GTR and GTR-X up the game with up to 300 supercharged horses and pinpoint control to boost your days on the water with more thrills and amped up excitement.
SeaDoo RXP-X
The pinnacle of personal watercraft racing performance for riders who want to push their own limits as hard as they push the machine's.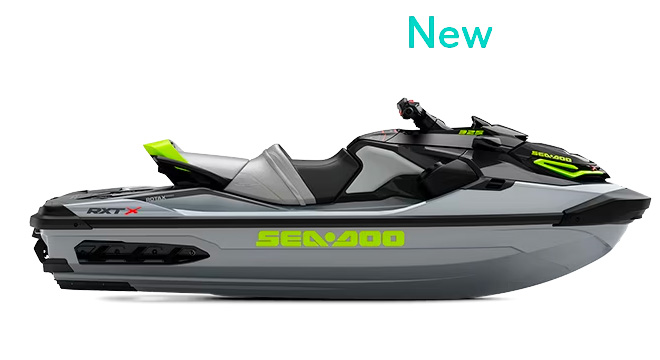 SeaDoo RXT-X
The RXT-X pairs a high octane attitude with exceptional confidence and convenience, making it the ultimate offshore performance watercraft.
Tow Sports
Sea-Doo Wake and Wake Pro models are purpose-built for your favorite tow sports. Equipped with a board rack, ski pylon, and exclusive features like Ski Mode, they're the life of the party with plenty of power to boot.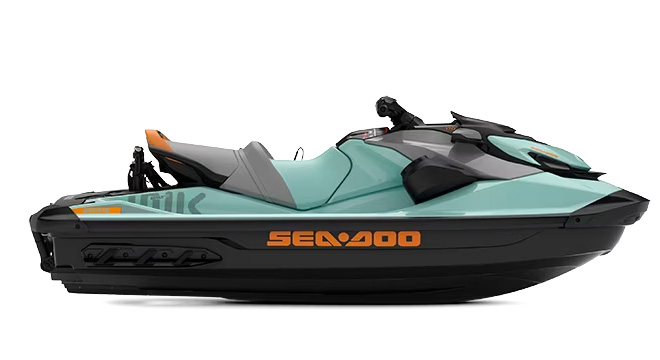 SeaDoo Wake
Board, ski or skate. However you choose to do it, the Sea-Doo Wake is the easiest way to enjoy tow sports with built-in watersport fun for all out excitement!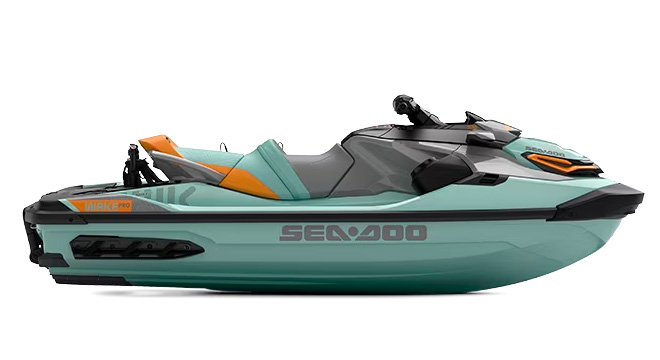 SeaDoo Wake Pro
The Wake Pro model delivers the industry's most stable ride for tow sports. With plenty of power and extra room to prep for your next run, this model delivers a watersports experience like no other.
Sport Fishing
Built with the fishing enthusiast in mind, the purpose-built-for-fishing Sea-Doo Fish Pro personal watercraft family gets you closer than ever to the action and includes coolers for your catch, rod holders, Garmin fish finders, and more.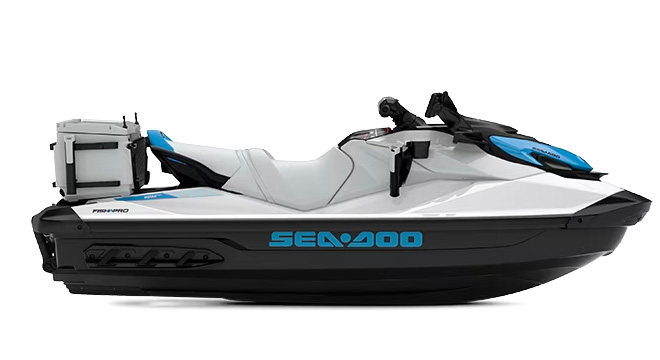 SeaDoo FishPro Scout
Feed your passion for fishing while pleasing the whole family. Built for the occasional angler with an active lifestyle, the FishPro Scout is an ideal blend of affordable fishing and family fun.
SeaDoo FishPro Sport
A combination of excitement, versatility, and passion all in one complete package. Explore locations previously unavailable to traditional fishing crafts and experience the adaptability of one of the world's most versatile watercraft.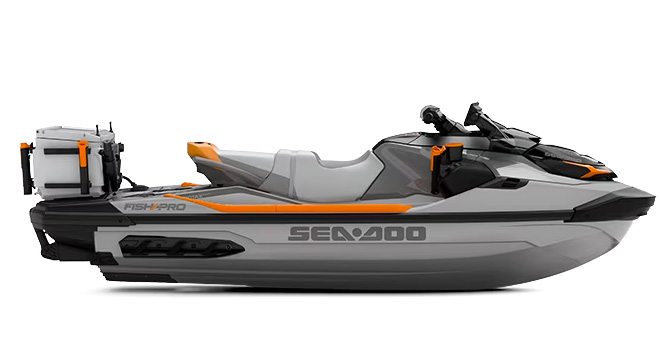 SeaDoo FishPro Trophy
Watercraft enthusiasts and fishing fanatics have dreamed about the FishPro Trophy with exclusive features that perfectly embody what it means to eat, sleep and breathe fishing.
Adventure
If long-distance adventure is on your mind, the Sea-Doo Adventure category is the place to be. Stable hulls with tons of standard storage and highly efficient engine options mean you'll have plenty of room for all the necessities for a day of island hopping or even an overnight adventure.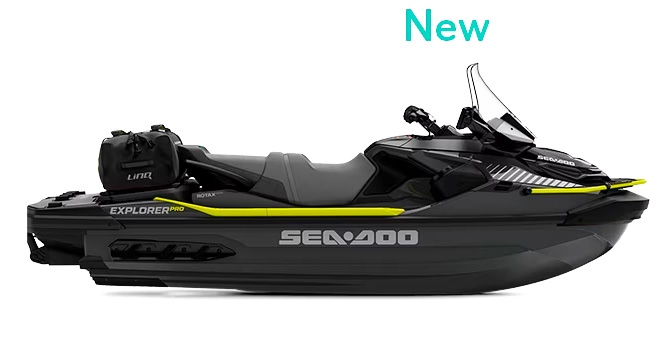 SeaDoo Explorer Pro
The Explorer Pro redefines the idea of long-distance riding. Now available with a 230-hp engine, it is thoughtfully engineered to create ingenious ways to carry more gear, discover new waterways and open miles of new possibilities.
Nauti Parts Shop
Portals Nous
---
Telephone: (+34) 971 67 77 30
Email: nautiparts@yahoo.com
C/ Benito Geronimo Feijoo 2
Local 5, Portals Nous
07181, Calvia, Mallorca
Opening Hours:
Monday to Friday: 9:00 – 18:00
Saturday: 09:30 – 13:30
Sunday Closed
---
Nauti Parts Shop
Port Adriano
---
Telephone: (+34) 971 23 74 82
Email: nautiparts@yahoo.com
Port Adriano, Local C2.1
Urb El Toro S/N
07180, Calvia, Mallorca
Opening Hours:
Monday to Friday: 9:00 – 18:00
Saturday: 10:00 – 14:00
Sunday: 10:00 – 14:00
---
Nauti Parts
Service Centre
---
Telephone: (+34) 971 69 66 44
Email: nautiparts@yahoo.com

Poligono Son Bugadelles
C/ Alicante, Nave 15A
07180, Calvia, Mallorca
Opening Hours:
Monday to Friday: 09:00 – 18:00
Saturday 09:30 – 13:30
Sunday: Closed
---