Loawai
Surfing has never been so easy with the Loawai electric surfboard – No waves, no wind: don't care
Grab the board and pull the pedal to the metal. Wether hard turns or dragging a wakeboarder, the powerful electric jetboard makes it possible.
It doesn't get easier than this: hop on – rev up – and go. Learning to ride the Loawai electric surfboard is quick and easy. You can ride standing, sitting or lying down. The board's unmatched power gets you on cruising speed in no time.
The width of the board makes it very stable and unlikely to capsize, the material is extremely strong. Output of the variable-speed motor is controlled via the steering cable, enabling you to quickly and easily accelerate from a relaxed cruise to a top speed of 38 mp/h*. The components are easily replaceable. The Loawai electric surfboard offers a new dimension of surfing – be it for young or old, beginners or surfing champions, family or athletes.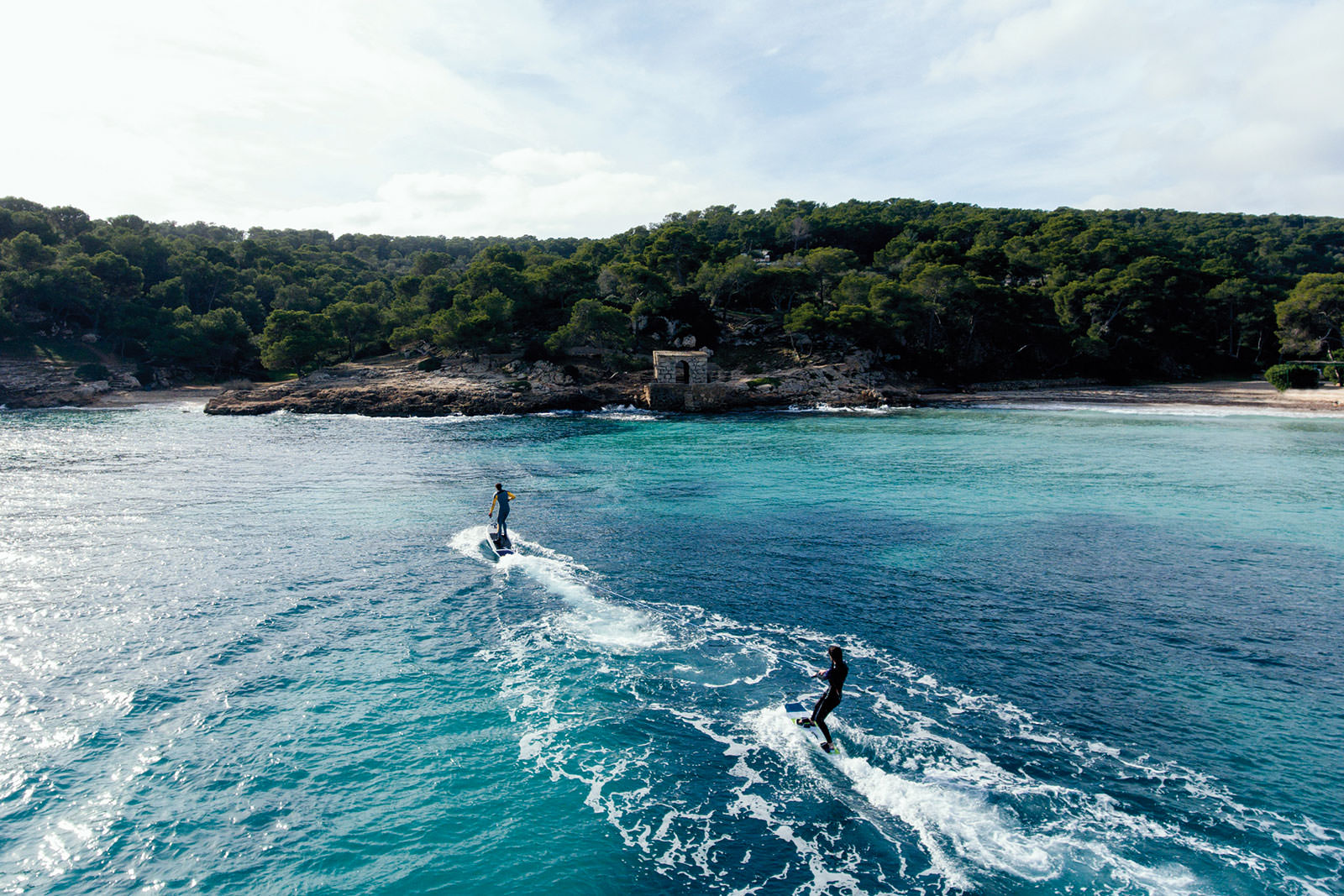 No products were found matching your selection.